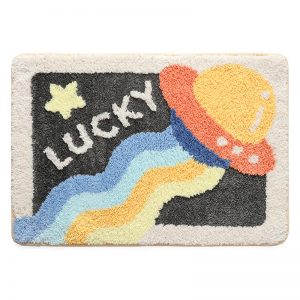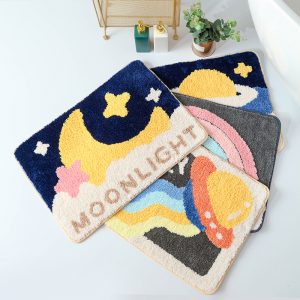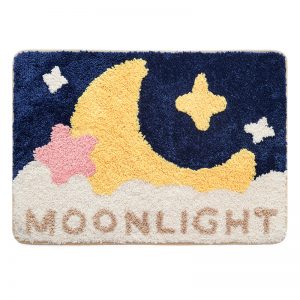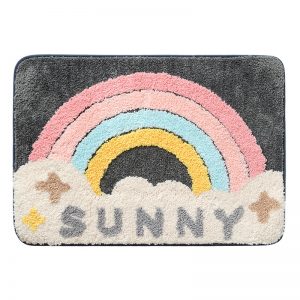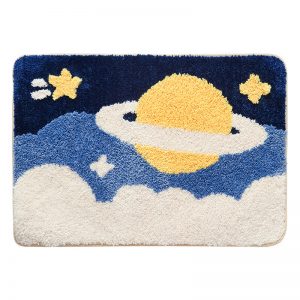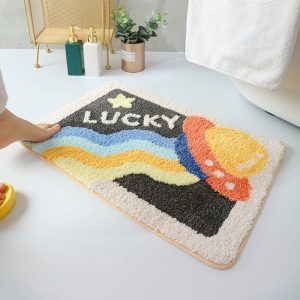 Item
Bathroom mat
Design Style
Modern,Morandi,Fashion
Water absorption
60%~80%
Product Dimension
120*39cm,70*50cm,60*39cm,40*30cm or customized
Weight
0.5g/cm3 or customized
Raw Material
layerBack-Anti-slip textured rubber layer or customized
Feature
Water absorbent
Fast drying
Easy to clean, Not stick hair
Advantage
Comfortable mat

Super water absorbent and fast drying

Anti slip rubber layer

Machine wash and dry
In the entire home space, the toilet water frequency is the highest, and the water consumption is the bathroom, so how to enhance the safety performance of this humid environment, it is very necessary to buy a high-quality bathroom mat.
It is very important to choose the material of bathroom floor mats, and different materials have different effects. Nylon: Good abrasion resistance, easy to clean, but easy to deform, easy to generate static electricity, and will be partially dissolved in fire; Polyester: Abrasion resistance is second only to nylon, heat and light fast; Polypropylene: light weight, good elasticity, high strength Abundant raw materials, good abrasion resistance and low price; Acrylic fiber: soft, warm and elastic; soft texture, soft color, not easy to shed hair, anti-slip design on the back; but not strong water absorption, poor abrasion resistance; pure cotton: Pure cotton material, good water absorption; good plasticity, can be changed in different three-dimensional designs, and it is very convenient to clean;You can choose a suitable bathroom mat according to the situation of the bathroom at home.