There are many types of mat materials. As a mat manufacturer, we can also customize the material according to your requirements. The following are common doormat materials for your reference:
1. Plastic doormat
Also called plastic floor mats or plastic door mats. Mainly made of PVC plastic materials, made into various forms of door mats, such as s-shaped plastic non-slip mesh mats for hydrophobic and non-slip, PVC chaotic plastic carpets for scraping sand and dust, or plastic carpets. Walkway mats, plastic turf door mats, etc.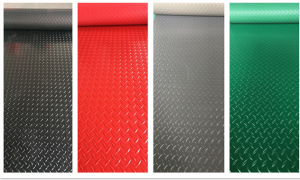 2. Pure cotton thread raw material doormat
This door mat is hand-woven through multiple processes such as stitching, pre-shrinking and shaping, and dyeing and finishing. The fabric has a cotton style, is green and environmentally friendly, and is healthy to use. It is widely used in homes, hotels, hotels and other places!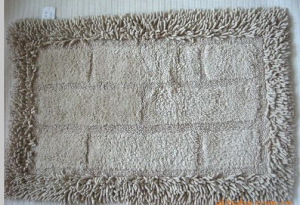 3. Rubber doormat
It adopts American technology, advanced equipment imported from Japan, and the surface is made of Japanese nylon fluff. The adhesive is a non-toxic and odorless adhesive produced in Japan, which is processed by a special process. The fluff has good firmness, no hair loss due to friction, and is light fast. Long service life, beautiful, gorgeous, good three-dimensional, elastic, self-weight, non-slip, moisture-proof, washable, weather-resistant, no moths, it is an environmentally friendly green product. It is suitable for doorways, bathrooms and kitchens in various occasions.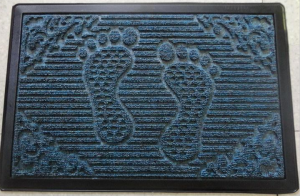 4. Fabric suede wool floor mat
The height is 12mm, thick and stable, soft and even. Compared with ordinary cotton pads, it has a richer texture, soft feel, firm and elastic quality. Using active environmentally friendly dyeing, the color is gentle and friendly, does not fade, does not contain nitrogen and other harmful chemicals, and cares for the health of you and your family. The fabric suede is made of Japanese raw materials and the wool is 12MM high. The touch is very soft and comfortable. The back glue is made of natural latex coating, which is non-toxic, odorless, invariant, non-sticky and moldy. It is currently the most advanced bottom material in China; it absorbs water and absorbs water. Dust, good anti-slip performance; easy to clean, suitable for lavage, can be directly placed in the washing machine, hand-washed, it will not be deformed, will not fade without hair removal, avoid direct sunlight on the rubber surface; the product has no peculiar smell, does not fade, and wears 4 Grade above, washing fastness above grade 3; can be used as bedside blankets, children's blankets, fabric sofa cushion blankets, and long table cushion blankets. It is versatile and easy to match; it can be laid at home at will, and the fashionable colors will instantly create a new look for you Room space.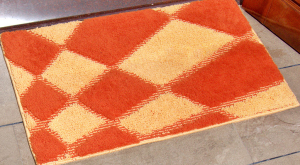 5. Fiber doormat
It is made of first-class fiber and high-quality pure cotton worsted. After special processing, the fabric has strong suede softness, which guarantees the comfort and elasticity of the touch to the greatest extent. It has the functions of water absorption, dust collection and warmth. The substrate is made of pure natural non-toxic latex anti-slip coating, which is foamed and formed by a special process. It has a super anti-slip effect and air permeability, no degumming, no depilation, adaptable to machine washing, and the blanket type will never deform.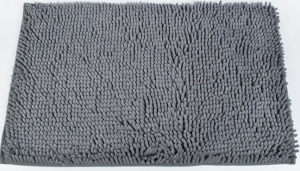 Various types material of mat for your view